AUDIO
PRODUCTION
Natkhat films present the best audio production facility in the town.
Music plays a significant role in media. We understand that audio has a very crucial impact on building a connection with the audience, from the very pleasant sound of chirping birds you hear in movies to the scary sound of a scream. Natkhat films can do all your audio production tasks.
All your audio production needs are countered at one stop destination; recording, mixing, editing, and mastering audio for giving you a quality audio product.
We give all audio services from dubbing to music composition.
We can also help dubbing to create language versions of a movie or cartoons.
 Natkhat films use best-in-class resources for producing a successful audio product. Our motive is to give you market-ready audio for all needs. Natkhat films have experts in the art of music and engineering. Our team work to integrate the effort of audio engineers and voice artists. Our team collaborative effort is put to several uses such as Dubbing, Voiceover, podcast, Radio Jingle, Audio Announcements, Music Composition, Music Recreation, storytelling, IVRS, etc.
Our best-in-class Audio Production gives you a way to channel
your ideas and dreams into reality.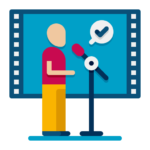 Dubbing and Voiceover
Natkhat films bring you closer to your global audience with the best dubbing service. Our technical experts work with content creators for your all dubbing and voiceover assignments, if needed. Let's create multiple language versions (of that big hit) with accurate lip-sync through new tech.
Our dubbing and voiceover facility is unique because of creative brainstorming for generating the best audio product. We open a highly creative and talented network of voice artists and sound engineers. Our team runs on both creativity and technicality to facilitate the efficiency and effectiveness of the workforce.
Our cheap and valued production facility will help, highlight your position in the market.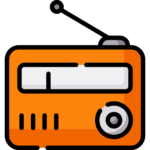 Radio Spots
Let's create our radio spots, an audio-ready advertisement. We make sure that we gather the target audience with catching jingles and engaging radio spots. Our creative head works closely with all the assignments to make sure the best output reaches your customers.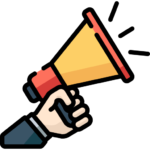 Audio Announcement
Natkhat films bring you the best audio announcements facility for all your audio needs. We help produce announcements for railways, metro, schools, etc. using the simple technique of audio production. To know the details of the service contact us, now!
IVRS
Our services include the most valued IVRS or Interactive Voice Response System. Our IVRS services are integrated with customer support, reservation calls, etc. These automatic service removes the chance of error and provides quick service to customers. We will help you integrate these services into your business to increase your business revenue and multiply growth.
Why Natkhat films for
Audio Production?
Natkhat films audio production service is your one-stop solution for all your audio needs. Audio has an everlasting impact on the brain, we pledge to create more. Our music and jingles, which are like an earworm. We create audio to induce good marketing and great publicity for all our customers. Scale your market with our dubbing, voiceover, music production, and other services. We occupy creative artists and technical guru's in the network such that you get the perfect match for your job. Our services are highly customized. We are available 24/7 for all your queries related to the service. Reach us now to make your audio reach the world. Contact our executive now!