VIDEO
PRODUCTION
Videography can be a hobby for some, and history for others, but it's art for dreamers.      – Natkhat films
Introduction
Be it a fifteen-second reel or a three-hour documentary film. Natkhat films, presents the best brain in the job. We are at your service to give the best production facility. We make the psychology of media work with the hook of our creativity. Our most captive and engaging videographers and directors are ready to give your idea a kickstart.
We at Natkhat Films give you the best Video production service. We are by your side for all the creative and technical aspects such as writing content, filming content, editing, layering, and finalizing the output.
Your idea, Our service, best resource, better price, and best output.
Our goal at Natkhat films is to provide you with best-in-class creative service.
Contact Natkhat films, Now! Your one-stop solution for all video production queries from school (education) to cracking complex business deals. We cultivate your ideas to harvest reality, such that you are market ready.
We proudly claim that
new ideas are born here.
Our services include all the crucial areas of art within the entertainment and education industry. Natkhat films recognize the art of attracting potential customers through graphics, art, and content produced through our organized task force of technical and creative minds.
Our best-in-class video production gives you a way to channel
your ideas and dreams into reality.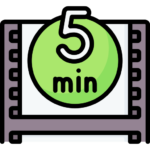 Short film
Do you want to get your short film idea life? Here, we are to guide you from advertisement to promotion and entertainment to home videos. Natkhat films are your one-stop solution. We make you smile with better price service and better resources.
Corporate films
Do you want a Corporate film for your targeted clients, motivating teams, or for receiving the investments? We provide the best corporate film service at a very affordable cost. Natkhat films have expertise in corporate films of various types such as business event summaries, business idea pitches, and for training and instruction. Our creative team can get your work done. We make your pitch the perfect corporate film with strategic knowledge of the business from our experts.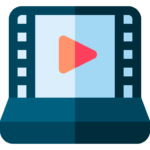 Digital films
Like that idea of digital films? A series of pictures and videos arranged on a timeline to match the lyrics of the song? Nostalgic right? Get your digital film now! From Natkhat films. We provide market ready to home use digital films. We make sure that your digital film is engaging. And you watch your film again and again.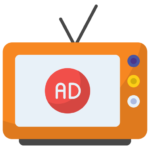 TVCs or television commercials
Natkhat films are your one-stop solution for building new TVCs for your products or events. We are creative and promise you, that your client's attention would be yours. Our TVCs service consists of brand placement, brand integration, and other factors in the commercial in a very innovative and mind-struck format.
Animation and Motion graphics
Natkhat films is your one-stop solution for your animation video production. We have expertise in all branches of animation such as – motion graphics, 2D animation, 3D animation, product and event modelling, etc.
Do you want to start your 2D animation cartoon videos on the internet? Voila! Wonderful idea. Get your idea executed by Natkhat films.
Ahh! education videos! They are better with the introduction of 3D animation. It makes it easier to learn science. Natkhat films can create that for you.
And also, we can help you with 3D animation seen in feature films.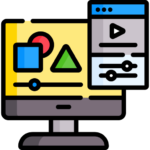 Motion graphics
Do you want motion graphics for advertisements? They are a subset of the art of animation. Nowadays motion graphics are almost seen everywhere. From the start of a show to advertisements, from feature films to TVCs, etc. They have wide use in the industry of video and sound today. Get your motion graphics ready by Natkhat films.
Why choose
Natkhat films?
Natkhat films provide you all the types of video production services. The art of videography and content creation remains the same. But, our ethics and creative approach makes us different from the rest. We believe that video production is an art of expression and storytelling. And we are storytellers, Join us! Now!